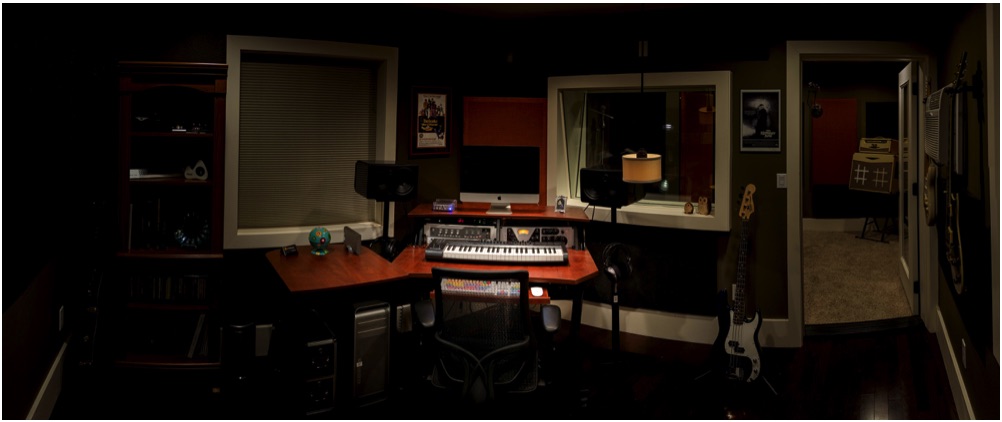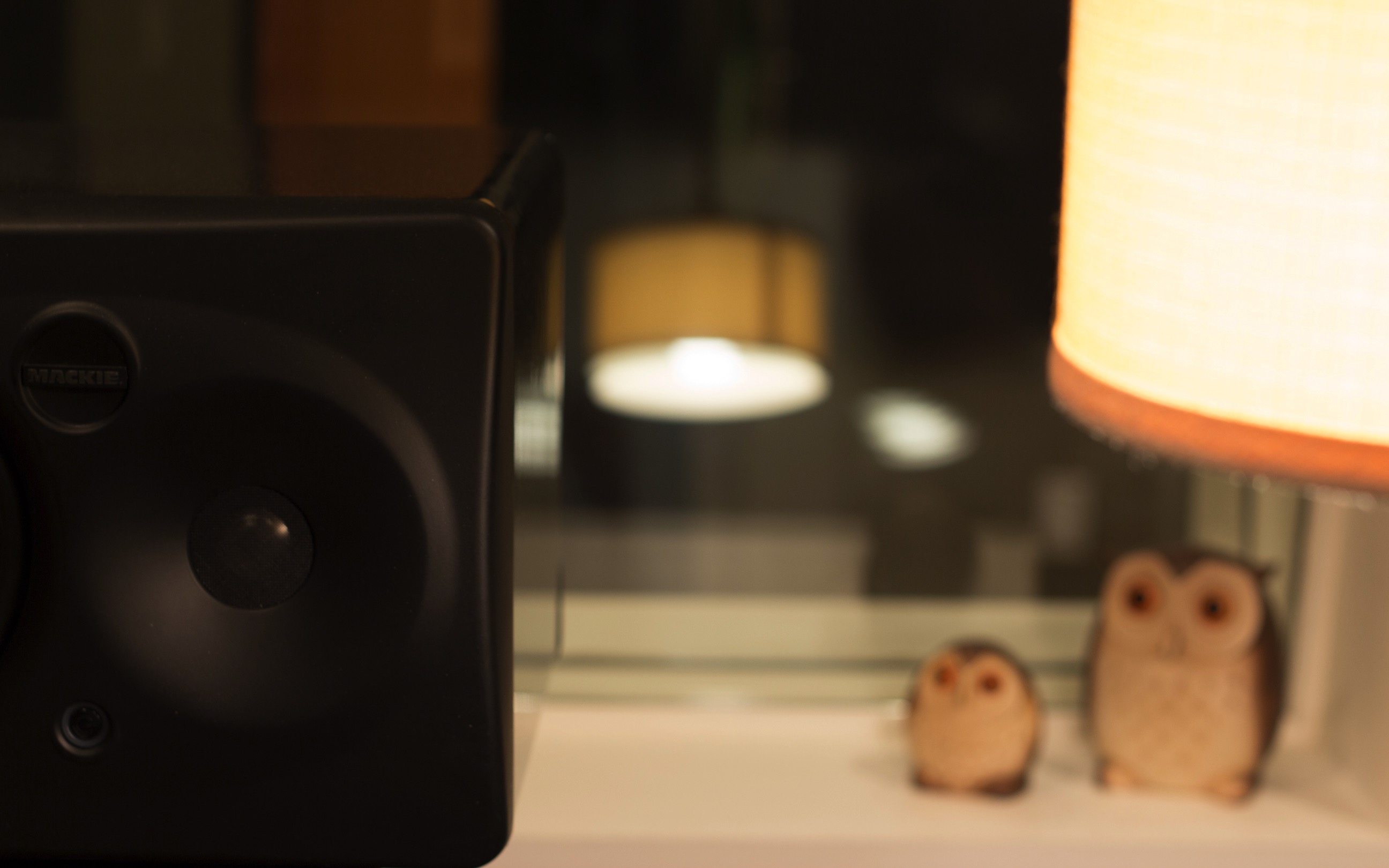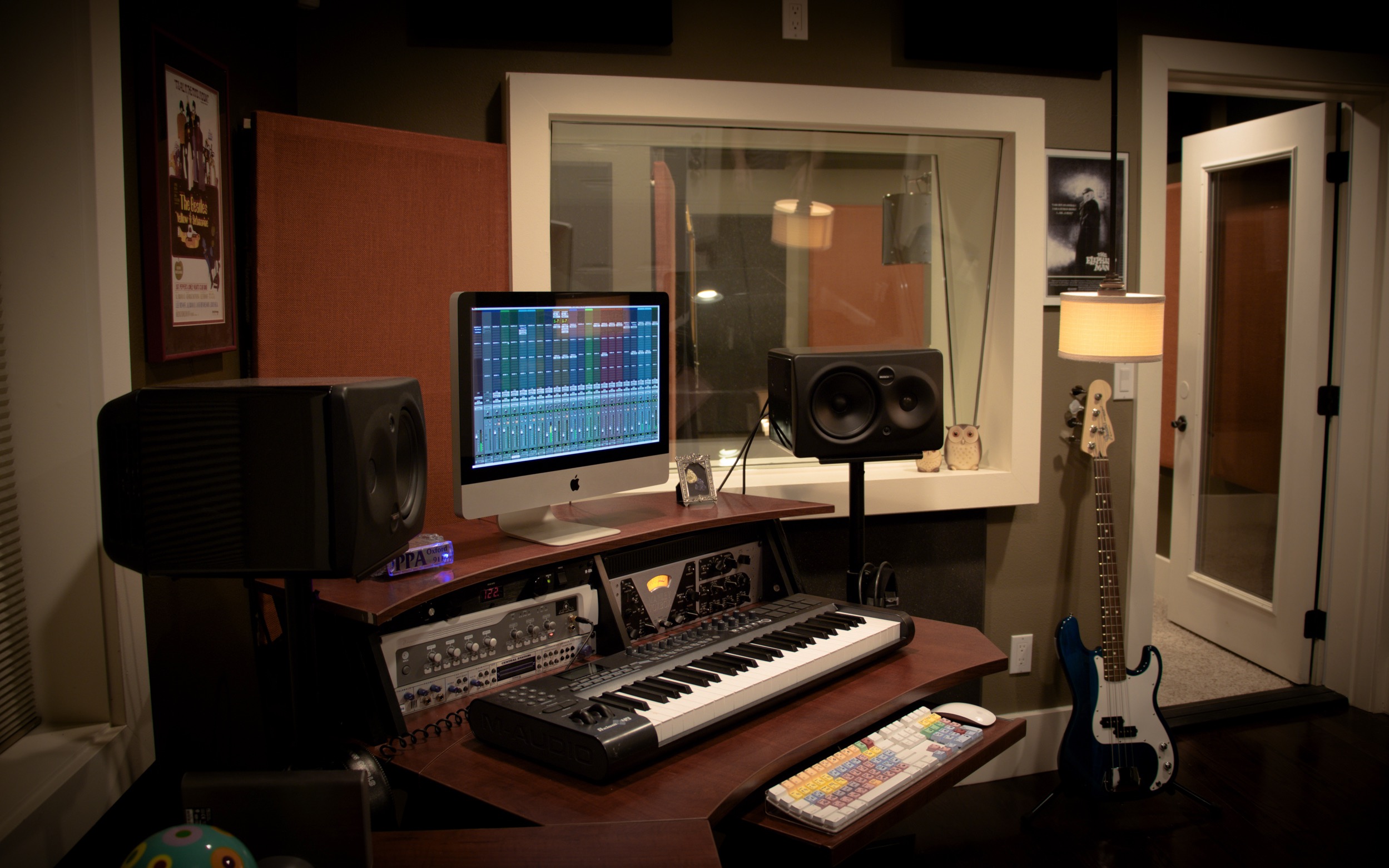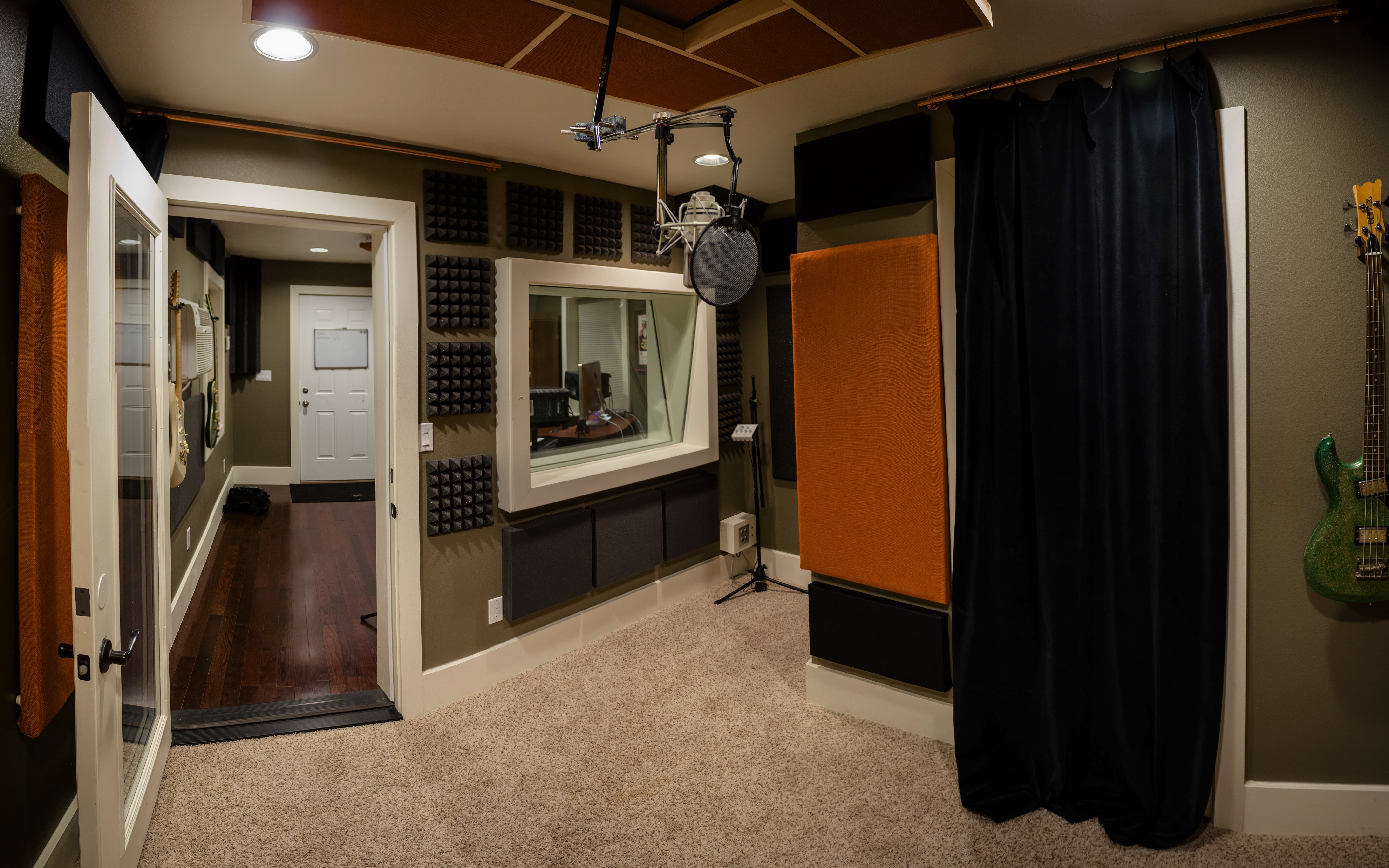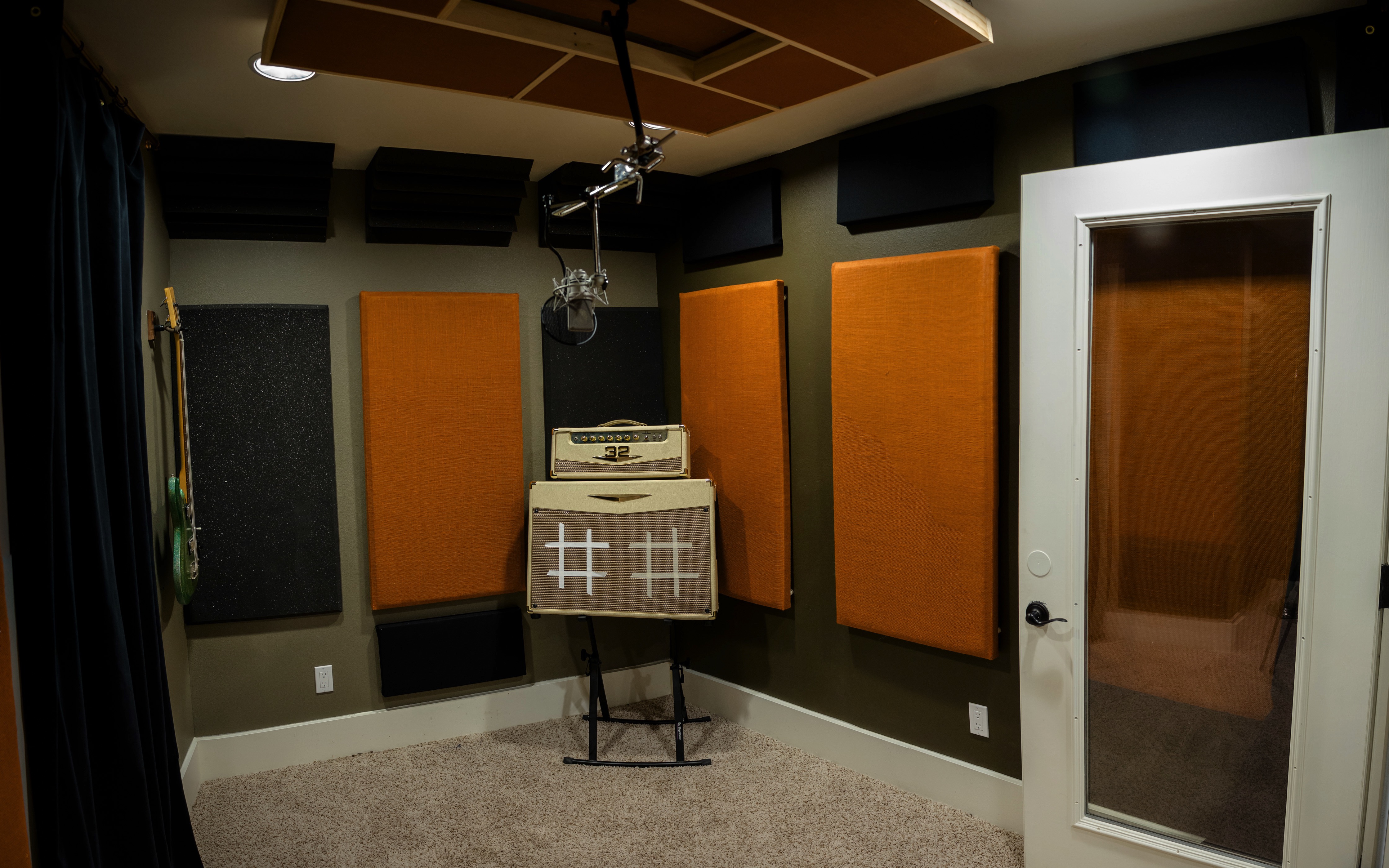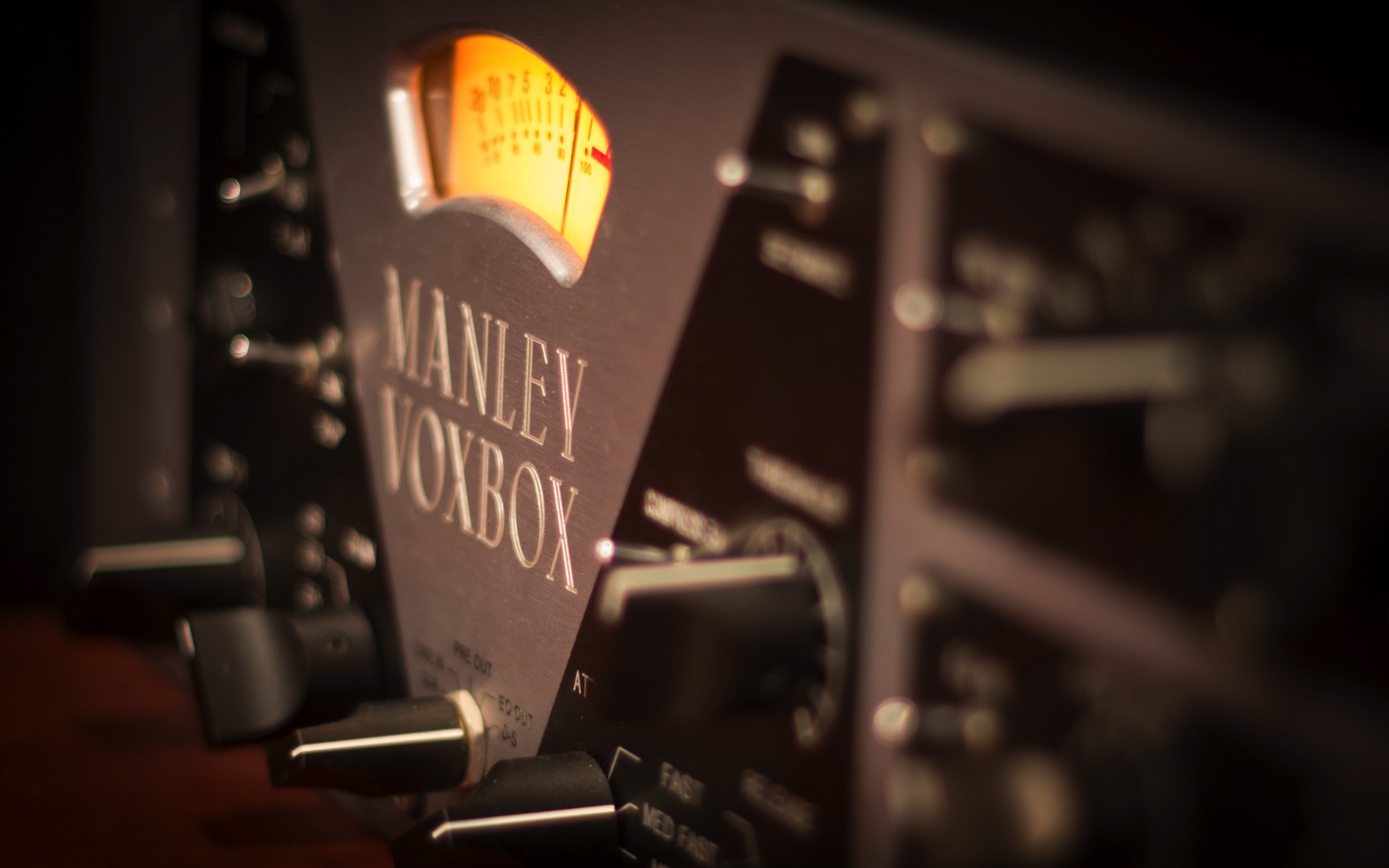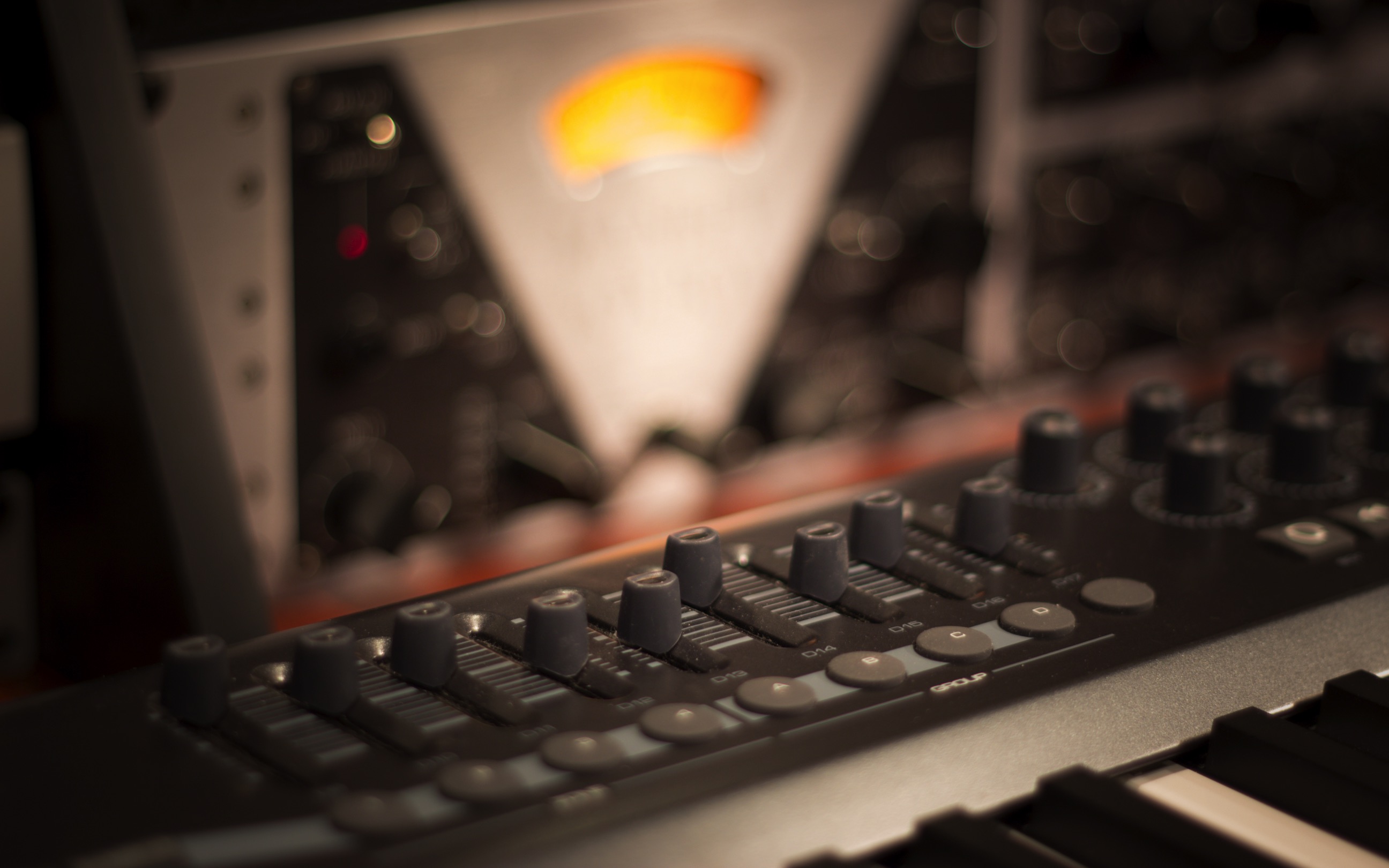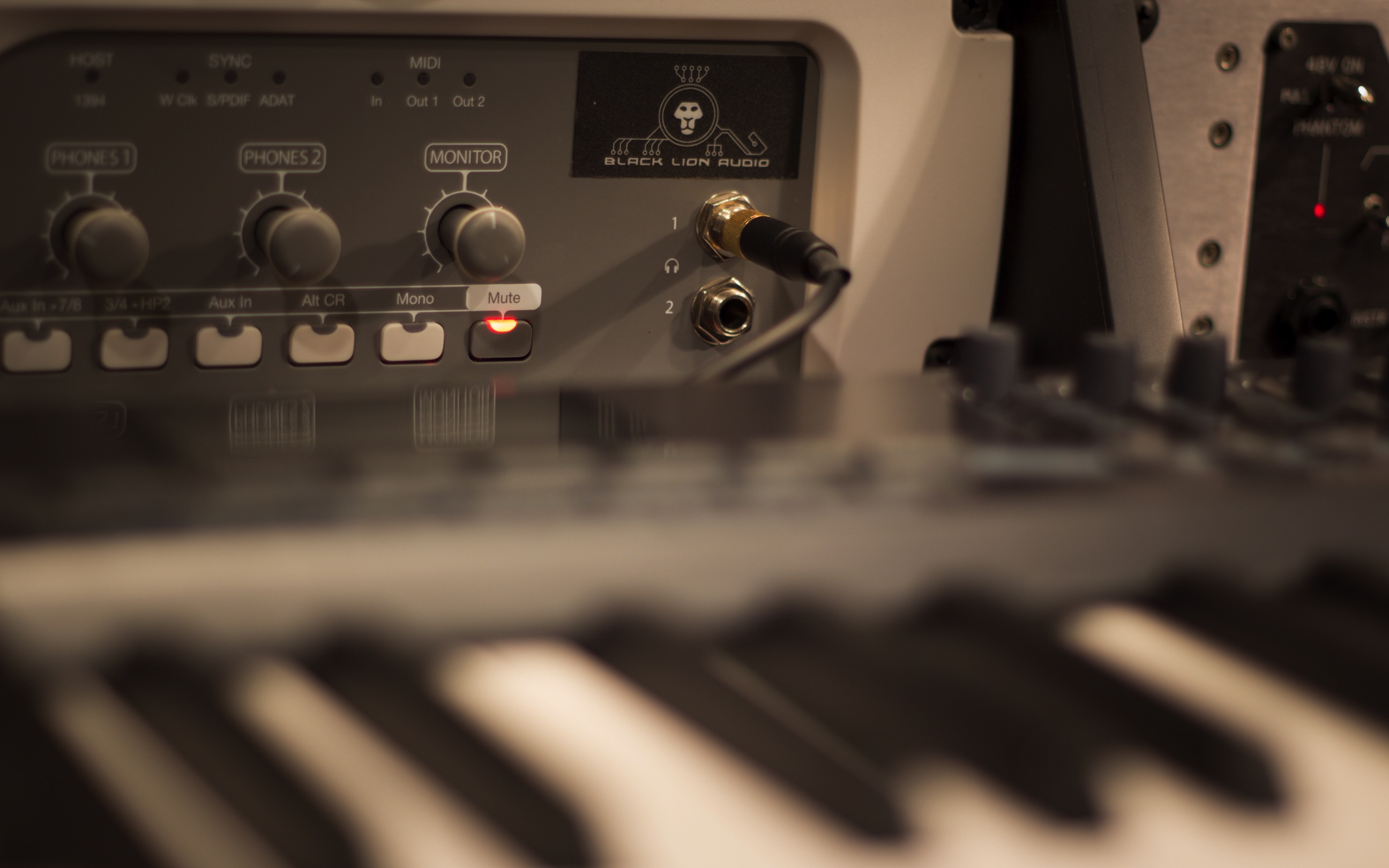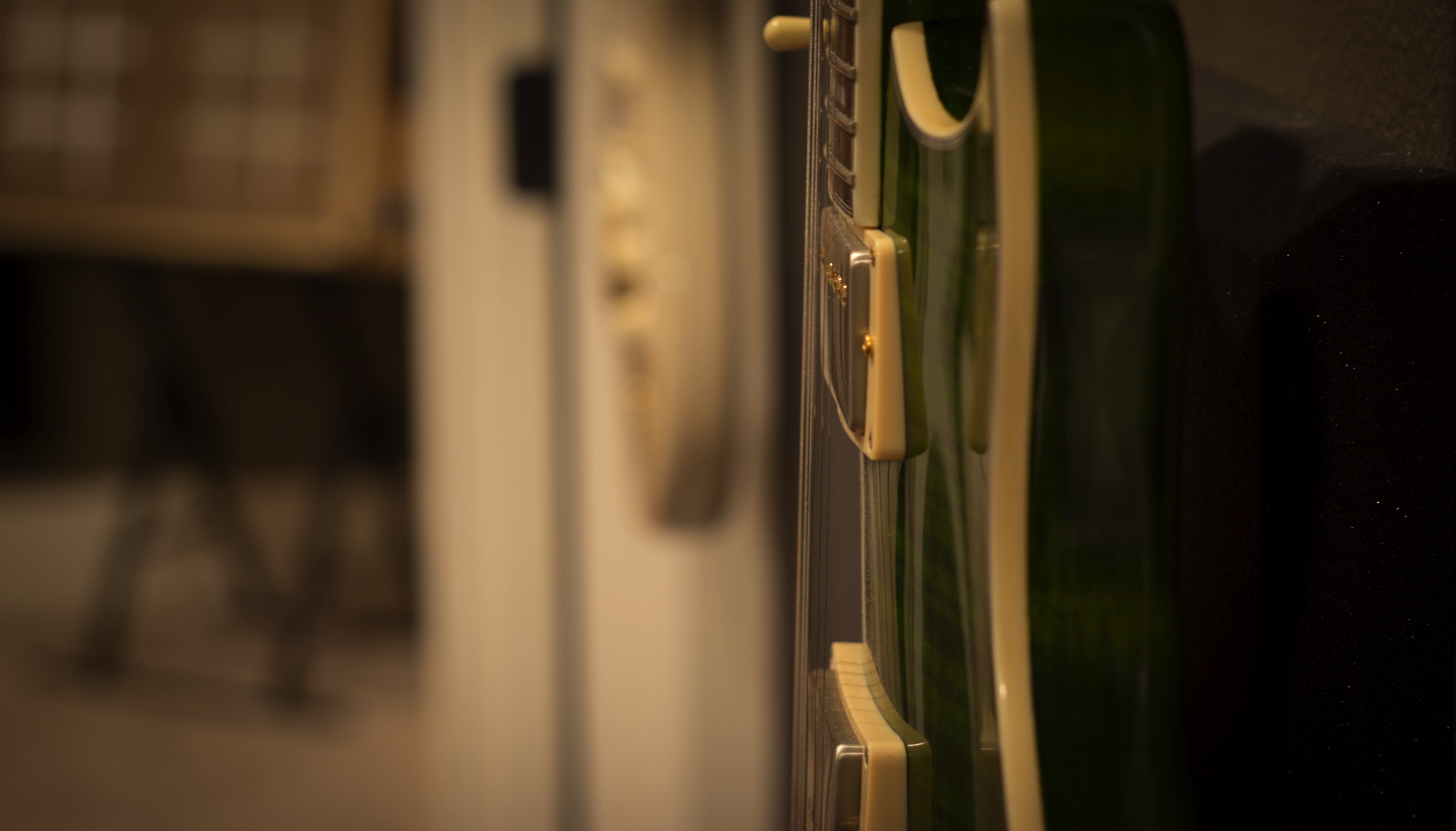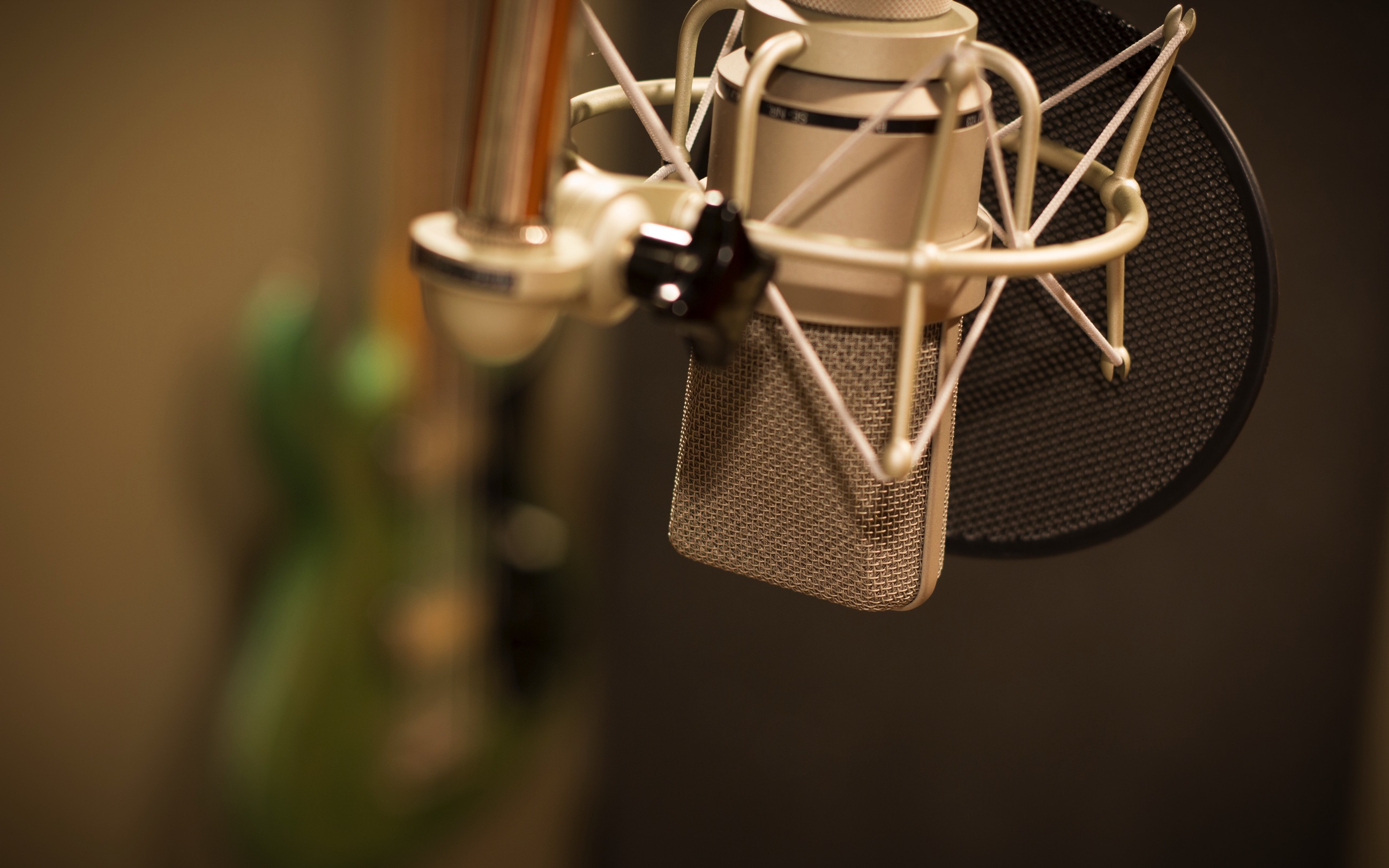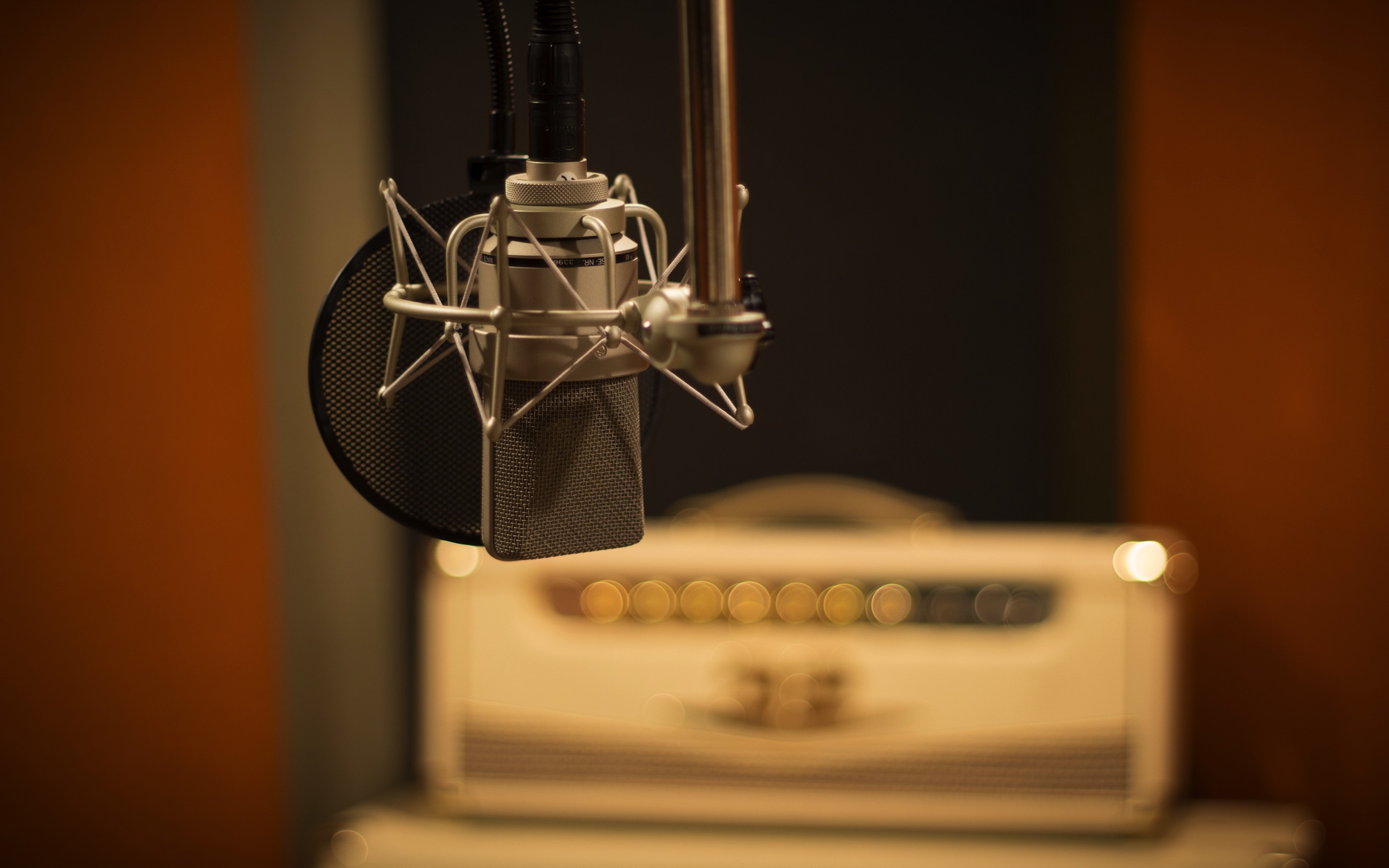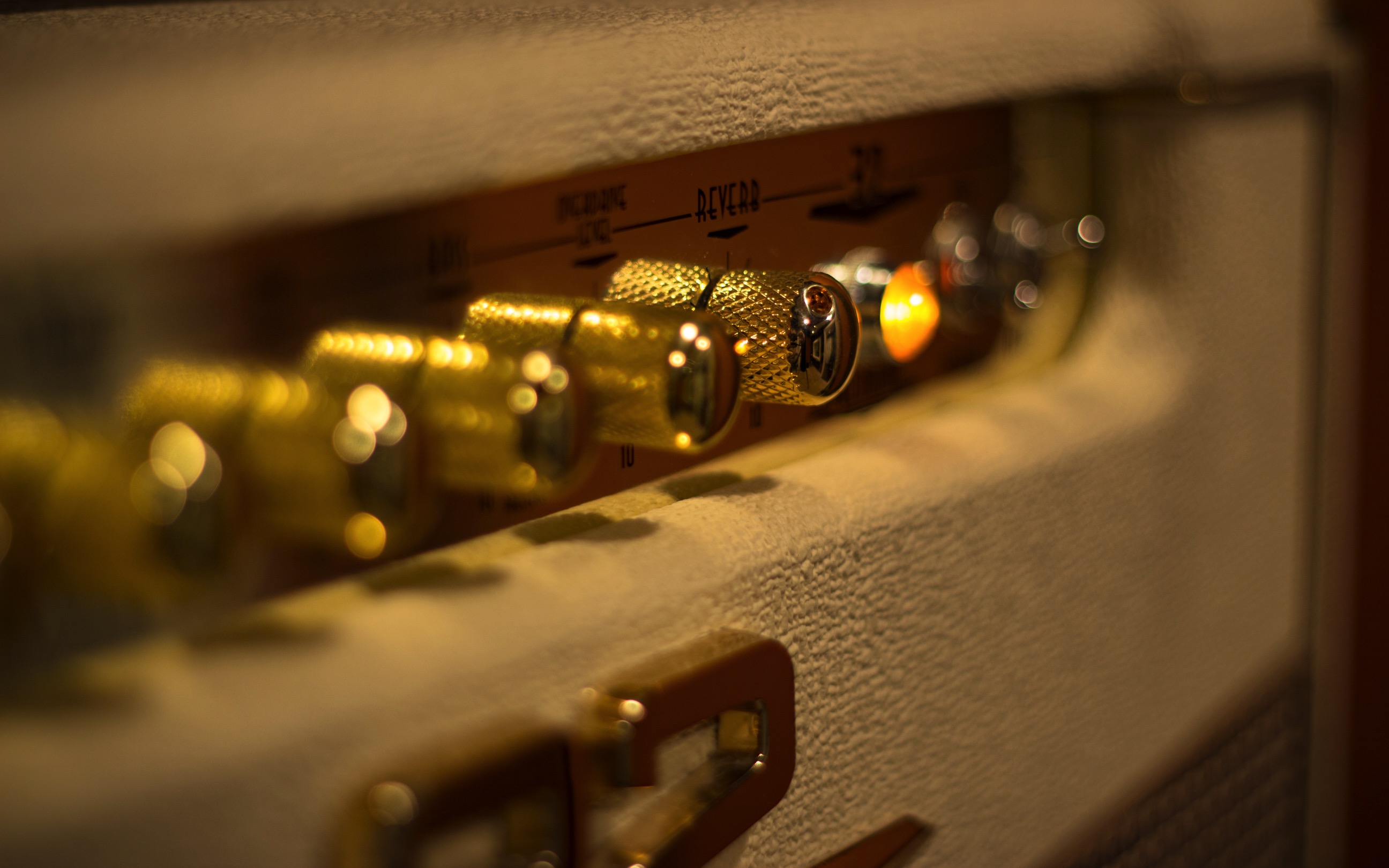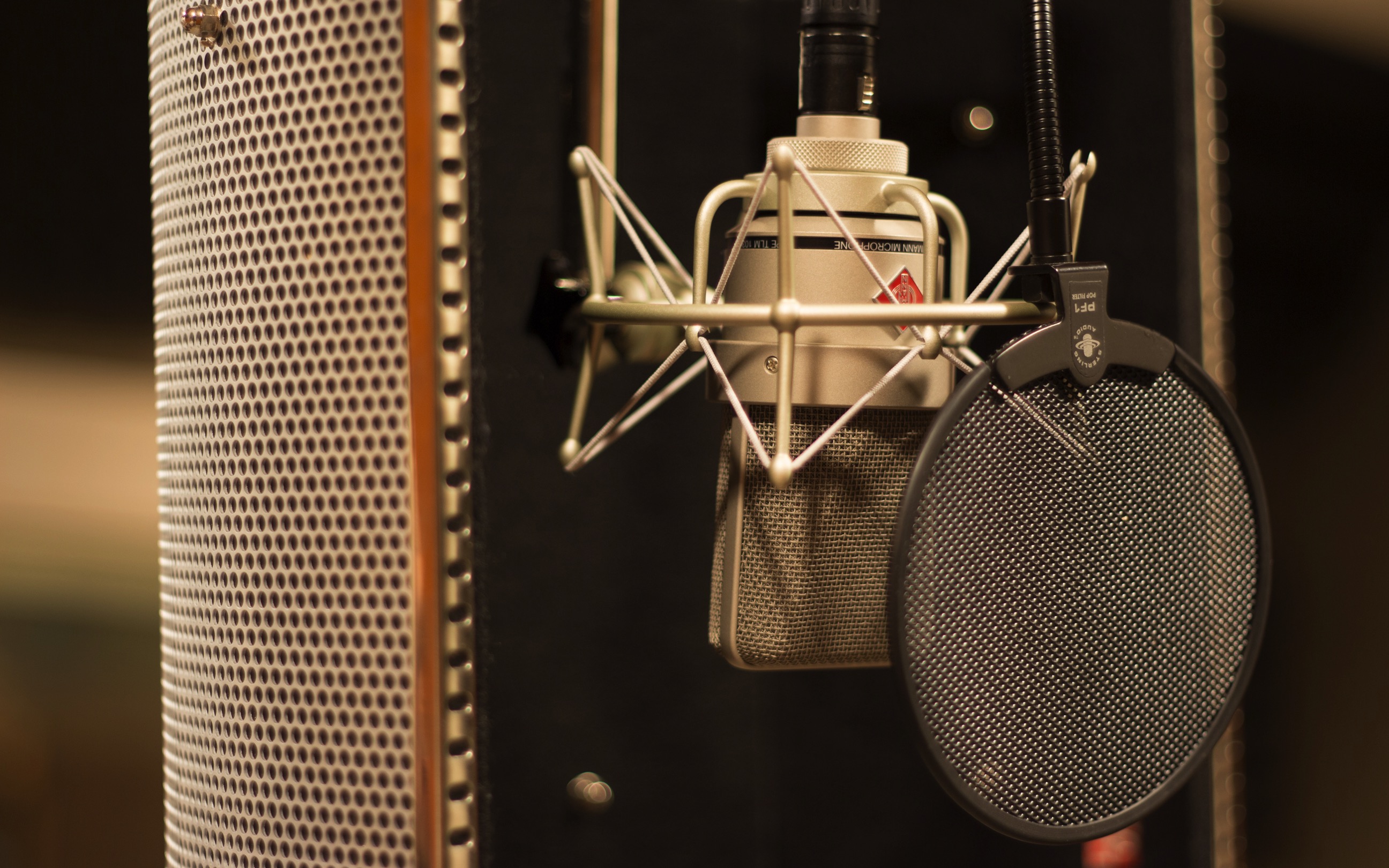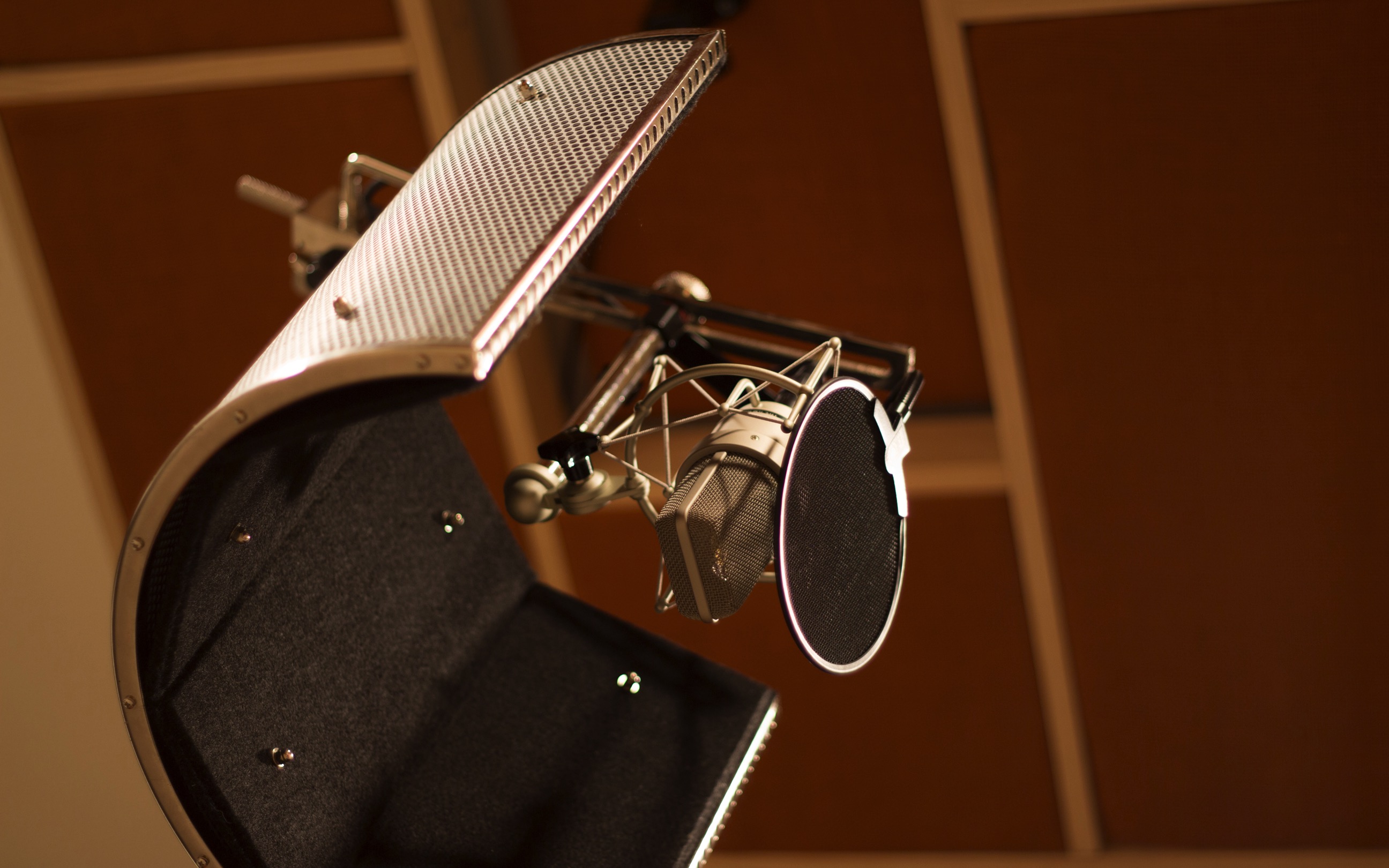 The Owl's Nest was acquired and refinished by my partner company, AudioBrander. It was set up to be a simple, yet highly capable high fidelity overdub and production studio. This is where we handle a large portion of our music production, utilizing a 2nd Pro Tools HD system, which hosts a near-identical set of state-of-the art plugins as The Bonus Room, and is also carefully furnished with incredible preamps and converters. The room is fully equipped with a large array of musical instruments, in addition to more virtual instruments than we'd ever need.
I personally had a hand in the design and construction of the acoustic treatment and wiring, for both our tracking and control room. Using Rockboard80 insulation, we retrofit the panels into various custom cut frames and strategically installed them on all major sections of the walls and ceilings. We also have many other custom built acoustic absorption panels and curtains for spot treatment. Mogami cabling is used exclusively throughout our rooms, which have an incredibly accurate and uncolored transmission between sound sources and our equipment. The best way to describe the sound is "clear and true."
Although the rooms are not very large, they feel just right. They're perfectly comfortable for conducting audio production and overdub sessions. It's honestly one of the best sounding recording environments I've ever heard for vocal production, due to our custom room treatment and solid chain of equipment. The result of our designing efforts is a natural sounding tracking and control room, with even frequency dispersion, and controlled acoustic properties. It just sounds nice!
Equipment Highlights:
• Microphones by Neumann, Audio Technica, Rode, Shure, AKG,
Sennheiser etc.
• Mogami w2534 and w2549 cables
• Manley VOXBOX preamp, compressor, eq, limiter
• Black Lion Audio Modded Digi003
• Vintage Audio M73 Microphone Preamps (Neve 1073 replica)
• Vintage Audio M12 Microphone Preamps (API 512 replica)
• Pro Tools HD w/Mac Pro (quad-core)
• Plugins by FabFilter, Brainworx, Sonnox, McDSP, Valhalla, Massey,
iZotope, Antares, etc.
the official website of producer/engineer Jeremy Park